Top 18 Ecommerce Trends for 2020 And Beyond You Must Follow
Now a day's everything is available online and using the World Wide Web platform for your shopping requirements can reduce more time and money. The online merchandise influences world commerce in a considerable quantum. With the help of different e-commerce tools, you can increment the reach of your business, and also you will be able to identify potential customers for your firm. The trends of e-commerce evolve rapidly with time. This page will brief about the e-commerce trends 2020 that can complement your business with more consumer traffic.
Top Ecommerce Trends for 2020 and Beyond
The digital market is the more dynamic industry with drastic changes in the trends. As the marketing strategy and the customer perspective shifts constantly, it is necessary to have updated knowledge about the advancement in the e-commerce field. The enumerations given below can make yourself renovated with upcoming updates in e-commerce.
Big Data
In e-commerce marketing strategy, personalization of the marketing drives and automation of marketing activities can be done with the help of Big data. Big data is a collection of huge data, related to businesses, products, and customers. This includes user data collected from Ecommerce websites, Web activities, Social interactions, CRM data, and Mobile app data. User data like geographic location, product viewed, active time, products added to cart, product browsed will be available in the big data.
Customer Data Platform
The basic need for Hyper-personalization in e-commerce trends in marketing is customer data. The customer data can be organized and used from the Customer Data Platform. This platform provides a complete customer view for the marketers.
The customer data platform collects all data about the customer and prepares a complete profile of the customer. This profile can be used to decide the marketing strategy to be used.
Customer data platforms can generate user-specific marketing content, with the aid of data science and artificial intelligence. CDP collects and blends data from different sources to create customized content for the user.
Artificial Intelligence
Artificial intelligence is the branch of science that can make machines to decide themselves. This science is used in e-commerce trends in building up a strong customer crowd, increasing customer engagement, and in preparing personalized content for valuable clients. Also, AI can create tailored offers for buyers based on their online activities. The list of e-commerce aids on which Artificial intelligence can be implemented is detailed below.
Starting Up Strong Subject Lines
Subject lines of your marketing emails are the impression creators that can elevate user commitment towards the marketing contents. AI can create eye-catchy subject lines that can attract voluminous prospective clientele with buying ability.
Optimal Instant To Impress Users
The time to reach market an important role in the success of a marketing campaign. Artificial intelligence can automatically calculate the ideal time to advertise the product to the prospects so that the marketing content attains maximum views.
Email Category
We have to group customers with similarities in their preferences to implement customized marketing strategies. Artificial intelligence can assist you in ranking shoppers concerning their likes, online activities, and social media vitalities.
Marketing Automation
Marketing automation is considerably important in e-commerce trends as it saves a lot of time and money. Artificial intelligence can automate business activities like lead generation, automated digital marketing services, personalized marketing content, and generating tailored offers for targeted customers.
Social Media Shopping
Frequenters to Social media sites are accelerating drastically due to the current lockdown situation. Procurers use social media sites as a search engine for perceiving their choice of products. In the best e-commerce development trends 200, the business sites can host a social media page casting their products and services to attract a large number of capable clients for their business.
Clients visiting your social media page can also share their liked products with their friends and relatives thereby promoting the product unknowingly.
Augmented Reality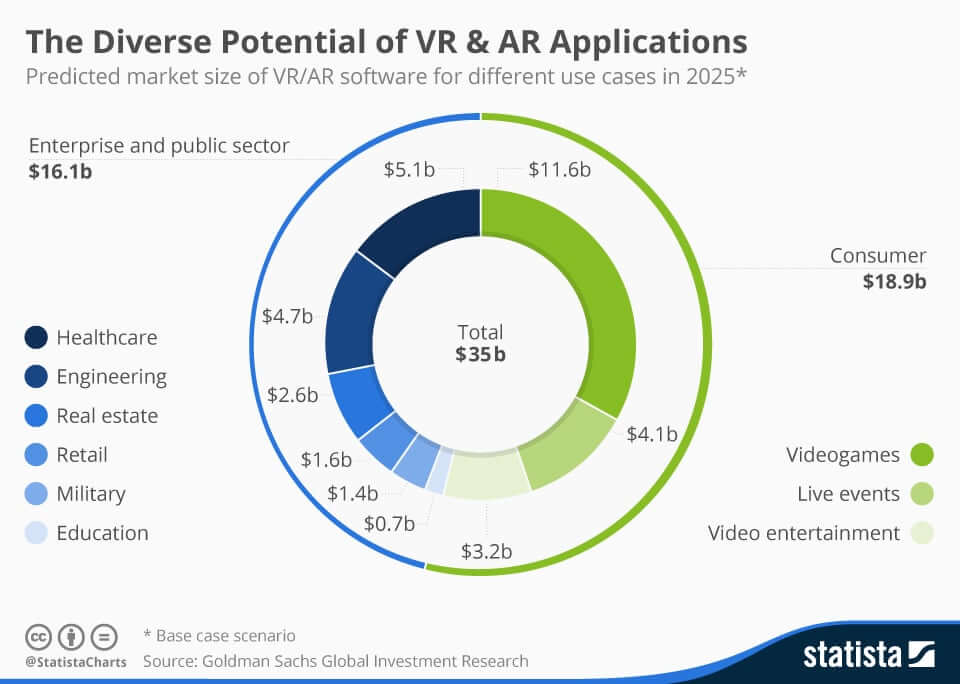 Image source: growcode.com
With the advancement in the e-commerce trends 2020, everything can be visualized virtually before experiencing the actual product. The online shopping experience will be captivating when is empowered with augmented reality. E-commerce sites should find some means to provide real-time visualization of the product to attract a certain mass of customers. Augmented Reality provides real-time simulation of the product to portrait its realistic features to the customers.
Voice Search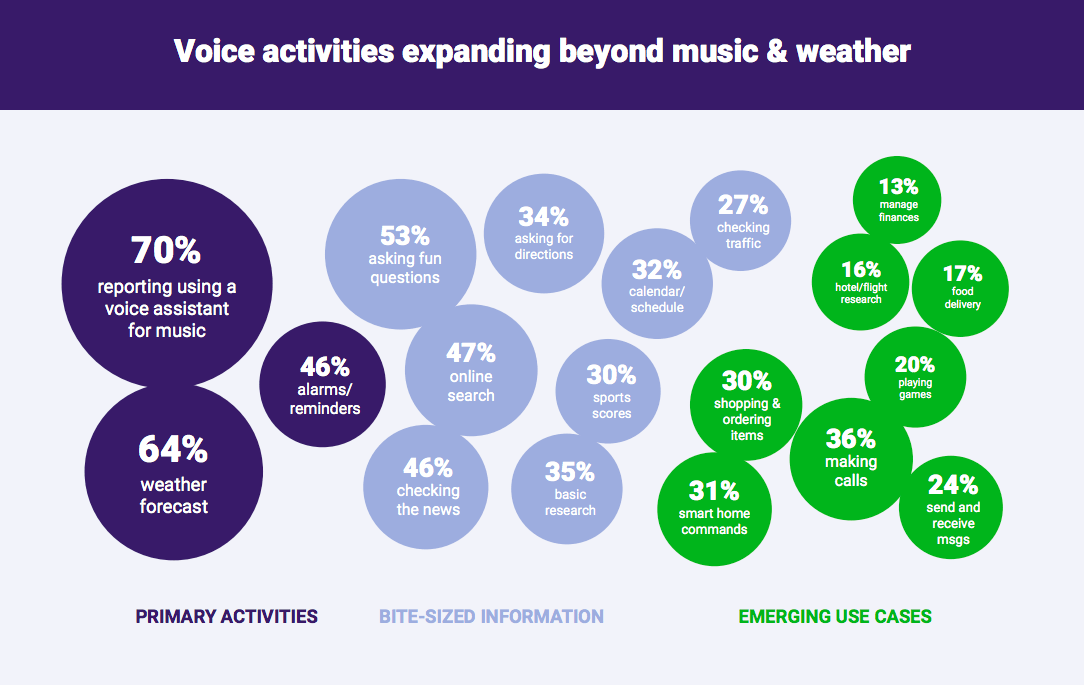 Image source: growcode.com
In current e-commerce trends, more number of persons are using voice searches to identify their needs online. Search engines like Google assistant will refine the search results based on the keyword related to the search terms. The e-commerce site of your business should have familiar and frequently used keywords to reach the priority in the search engines. Your product page with cleverly crafted key terms can hit a potential group of buyers easily with the appropriate product of their preference.
Chat Bots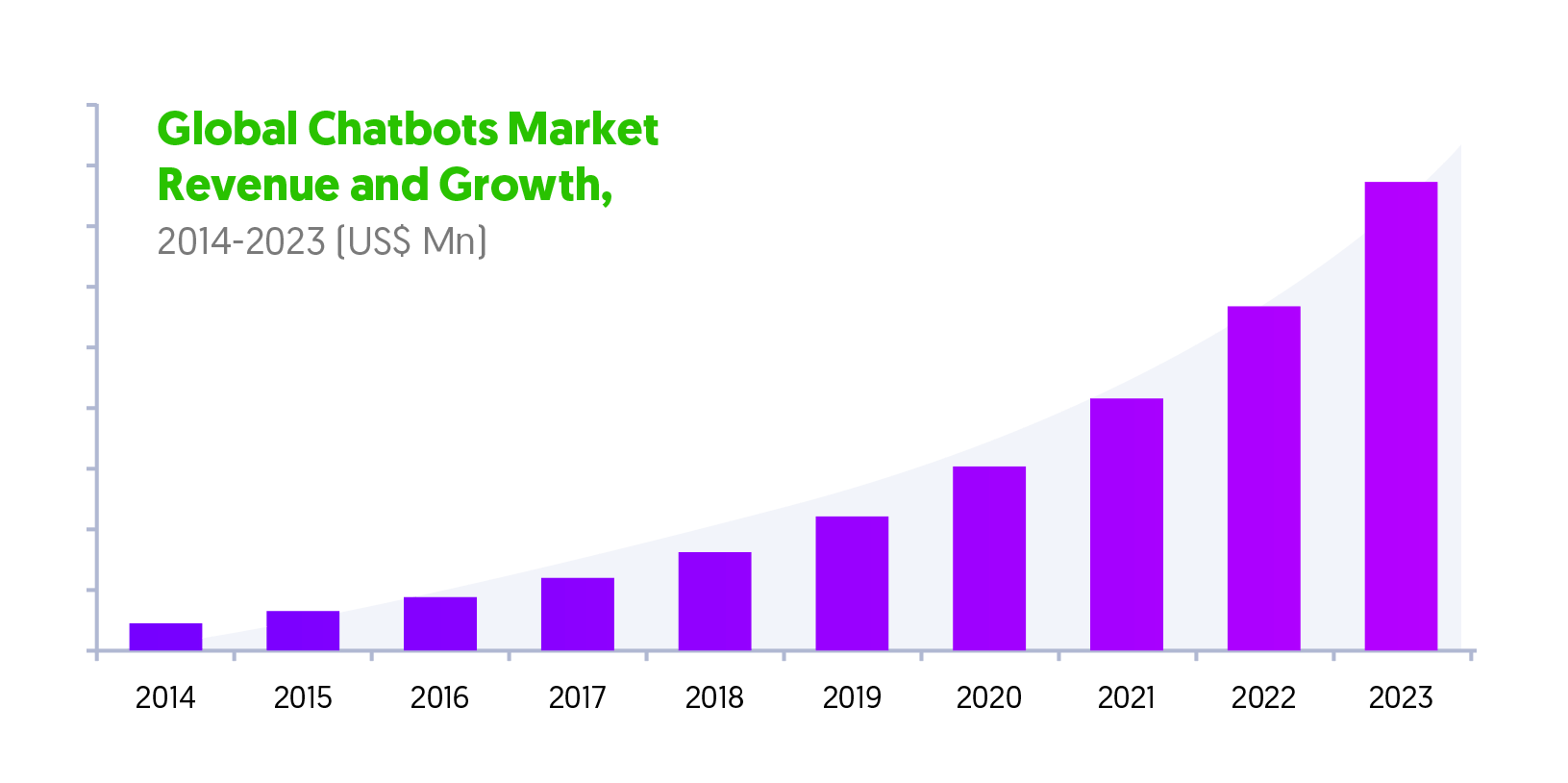 Image source: growcode.com
Chatbots can assist clients with their shopping activities and can suggest suitable products based on their activity data. This business support equipage can enhance the buyer's shopping experience. It will act as a way to communicate with the valuable visitors of your business on the go. You will be able to provide round the clock customer support with the aid of chatbots and also you can welcome your visitors with a greeting message using chatbots.
Mobile Shopping
When it comes to online shopping, mobile shopping is equally important as desktop shopping. The Ecommerce site you are building for your business should be suitable for both mobile and desktop access. Crafting your business forum responsive to mobile activities plays a vital role in the success of your web page. The user engagement with your e-commerce site can be increased by developing progressive web apps for mobile users.
Online Payment
Considering online shopping, the payment methods is an important factor to consider for attracting valuable client base to your business page. With online shopping activities, it is ideal to provide user-friendly payment options with your Ecommerce site. Maintaining a database customer billing credentials can enable quick payments. Also, the business forum should have multiple payment options to make it comfortable for the procurers.
Headless Commerce for the Customers
In Headless commerce, the content presentation layer of the business site will be disconnected from the backend e-commerce functionality of the site. Building a Headless commerce site for your business can reduce the IT dependency of your business and can reduce the time taken to market your product. This can help you in hosting value and content-based quality products to the buyers. This concept will not suitable for customer experience and activity-based marketing strategy.
Pro Tip: Kontent by Kentico also offers a headless CMS for e-commerce websites.
Product Video
In the e-commerce development trends 200, User involvement towards your Ecommerce will be increasing when you host your service with the aid attractive videos. A striking video describing your service can grab more customer attention than any other tool. Streaming video with impressive graphics can be streamed on your home page to draw more customers to your business site.
Constantly Improving The Digital Strategy
Today, the entire world is competitive so do the business irrespective of the top. To compete in the dynamic business market, you have to enrich your e-commerce site with the latest trends. The product page of your site can be updated as per the market requirement. The digital marketing strategy should be refined and reconstructed with the advancement in the market requirement.
Sustainability In Products
Nowadays, environmental factors are to be considered before developing a product as we have already enough damage to our ecosystem. Customers will also be fond of products that are eco-friendly and natural. You can use biodegradable packing, recyclable materials, paperless communication, and energy-conserving operations to enrich the buyer's perspective about your business.
Enriching Subscription Plans
Developing subscription schemes for customers can enable us to calculate the value of the business and retain valuable customers for a longer time. In Ecommerce trends 2020, people will be more cautious about selecting subscriptions. So, business firms have to craft their subscription packages as reasonable and affordable. The endowment should be within the budget of the customer and should be an impressive package of offers.
Summing Up
Online shopping serves for all types of requirements and business with online shopping facilities relies on E-commerce sites to create a shopping platform. For building a successful business site various factors are to be considered and the deciding factors of the success of the firm depend on the evolving trends of online commerce. This page can enhance your expertness on top e-commerce trends that are going to decide upon the future market.
FAQs
What is the future of e-commerce?
Ecommerce business is going in a developing trend and with time more people will stick on to online shopping platforms. It is predicted that by 2020 the e-commerce sales will contribute to 20% of the global retail sales.
How will e-commerce look in 2030?
Online shopping will become a day to day activity very shortly. The retail shops will be reshaped into open retail spaces to avoid constructional costs. Almost all products will be available online for easy purchase.
How do I succeed in e-commerce?
To gain success in online business, you have to focus on the users and the product should be launched at the appropriate time. Also, make your service social and competitive can draw more customers to your business. Crafting your business site with SEO keywords can elevate your ranking in the search engine.
What consumers want most in 2020?
In the developing trends of 2020, consumers will want products with more luxury and comfortable prices. Also, eco-friendly products will attract more buyers to your business. Clients will stick to products and services that can provide them a better shopping experience.