How COVID19 (Coronavirus) Effect on Digital Marketing Industry
All of us are affected by the Coronavirus crisis in some way. The unique COVID19 virus made yourself stay at home. You may be a businessman, employee, student, or any other person, we are in some way affected by this epidemic situation. As the human race, the world economy is also in great danger because of the current lockdown situation.
As all the businesses are down, the marketing field itself is in uncertainty. The perspective of people is entirely changed due to the current situation. Marketing campaigns cannot identify customer's needs and their views. Also, the conversion rate of active customers is reduced to a greater extent. This page blog focus on the impacts of COVID19 on digital marketing.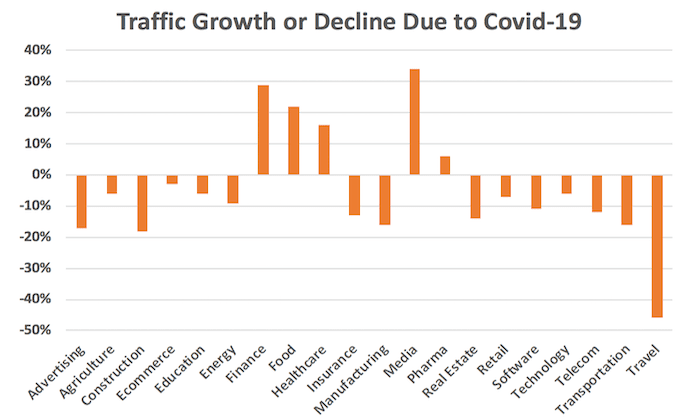 Digital Ad Spending
China is the world's second-largest ad market and due to the current situation China reducing its spending over Ad campaigns. It is expected the total ad spending of the country will reduce to $113.7 billion from expected 121.13 billion. Also, the Ad spending rate in China is reduced to 8.4%. Like China, all the countries affected by the epidemic will reduce their Ad spending and this will greatly affect the digital marketing strategy.
Keywords Getting Low Search
The digital marketing campaign relies on keywords for providing preferable marketing content for their clients. Due to the current situation, the strategy about keywords is drastically changed. People are now searching mainly about COVID19 and lockdown effects. This makes it difficult for marketers to identify keyword for their marketing campaigns.
Social Media Traffic
We are having plenty of time as we are lockdown in our home. Even working from home needs a lot of breaks for refreshments. People are separated and there is no chance for direct communication. This will increase traffic to social media platforms. So digital marketers are forced to concentrate on social media channels to post their marketing content.
Change In Marketing Channels
Choosing the correct marketing channel is the key factor for successful digital marketing. As all the events and programs are canceled due to the spreading of the coronavirus, digital marketers have to choose different marketing channels. There is increased traffic on social media platforms, media streaming sites, and digital ads. So, digital marketers should choose these channels for their content.
Online Shopping
There is an unusual change over the preferences of the clients in online purchases. People are only searching for essential things online. This makes digital marketing difficult as they cannot draw customers towards a fancy product or a makeup product. The user preferences cannot be identified precisely as we are not having a stable atmosphere around the world.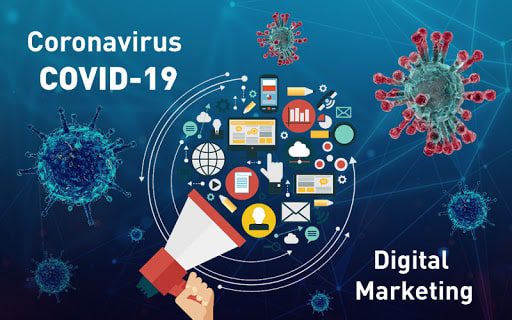 Image source: googleusercontent.com
Conclusion
Even though more people are surfing online due to the COVID19 situation, their buying ability is reduced and their preferences changed to a greater extent. Also, all the businesses are downstream and they are reducing their Ad campaigns to mitigate their loss. This page will portrait the impacts created by the novel coronavirus on the business world and marketing field. Read more insightful blogs on Techidoloy.