Trends in Multichannel Ecommerce – Hindsight 2020
Today's ecommerce is multichannel. The same seller that has an ecommerce storefront via Magento also has a presence on multiple marketplaces. Each channel brings its own benefits, generally the audience it reaches. Sellers quickly learn to optimize their offerings for each channel and the people who shop there, and in many cases, online sales eclipse brick-and-mortar sales entirely.
This tipping point in ecommerce came after more than a decade of the market building the functionality and infrastructure allowing brands to move online. With giants like Magento and Shopify empowering businesses to sell directly to the consumer, and with consumer expectations rapidly changing with things like next-day delivery by Amazon and Walmart, the next decade will bring as many—if not more—changes to where and how we sell.
The year 2020 has been a microcosm of change itself. Though ecommerce had been trending up for years, the COVID-19 pandemic marked a paradigm shift. Small and large businesses were thrown into chaos as brick-and-mortar retailers went into lockdown. But business had to respond, and it did.
The answer was an almost-ubiquitous move to multichannel ecommerce. According to Forbes, ecommerce platforms have been able to replace 94% of brick-and-mortar store sales during the pandemic, due largely to the almost 50% of consumers who say they bought online for the first time during the COVID-19 crisis.
Change is here.
Knowing how to ride that change and, ultimately, to benefit from it requires some thoughtful analysis. To dig deep into these trends and help you see where opportunity lies for next year, keep reading to see the hindsight 2020 trends in multichannel ecommerce this year.
Trend 1: Brands learned where they have to reach consumers—everywhere
Direct-to-consumer selling became all the rage with the rise of ecommerce platforms like Magento. It was a trend the market saw coming, and sellers were able to position themselves for it. What no one could anticipate was how this trend would accelerate tenfold in 2020. According to McKinsey and Company research, the growth in ecommerce over the first quarter of 2020 matched the growth seen in the ten years prior.
The direct-to-consumer model isn't going anywhere, either. The ability to pluck out the middleman has become an attractive way to make more brands available to consumers. Online marketplaces have grown in 2020 to hold their spot in line, however, as retail giants like Best Buy and Walmart have updated their platforms to be more attractive for the sellers who want to tap into those audiences.
Direct-to-consumer sales through ecommerce platforms offer one set of benefits, while marketplace ecommerce through websites like Amazon has its own set. Interestingly, 2020 has seen an uptick in sellers establishing a presence on both. The strategy comes down to the audiences.
A unique Magento storefront will require a bigger marketing budget to direct traffic there, but the audience reached can be better targeted (and more niche). Selling on online marketplaces, on the other hand, can ensure an audience of millions—but only time will tell how many of those millions represent your target audience.
Headlines heralded the pandemic as the spark that lit the "retail apocalypse," especially with the rising trend of digitally-native brands (selling only through online channels). This perception, however, missed retail's rebirth as a technological experience.
With consumers now buying on social media as well as storefronts and online marketplaces, technology such as augmented reality, artificial intelligence and virtual reality will continue changing sellers' approach to marketing and multichannel sales.
The former craze of direct-to-consumer marketing will also shift in 2020 to mean a marketing approach more than an exclusive selling model. The tech available plus the new trends in marketing have helped brands build one-on-one relationships with consumers based on unique clicks and behavior, and therein lies the "direct-to-consumer" feel. In fact, in a recent Adobe survey, 42% of respondents said they get "annoyed" when marketing content isn't personalized to them.
Sellers, too, have had to "speak" more directly to consumers through concepts like brand equity and brand purpose to cut through the noise of the online competition. In other words, we were reminded of the value of a brand in 2020.
This means that marketing and retention are no longer tied to distribution ownership, but instead to a multichannel approach to reach customers through an ecosystem of messaging across marketplaces, proprietary catalogs and sites, email, messengers, and social media.
To support this multi-pronged presence, product information management software has become essential as sellers enrich data for each unique channel.
Trend 2: Chatbots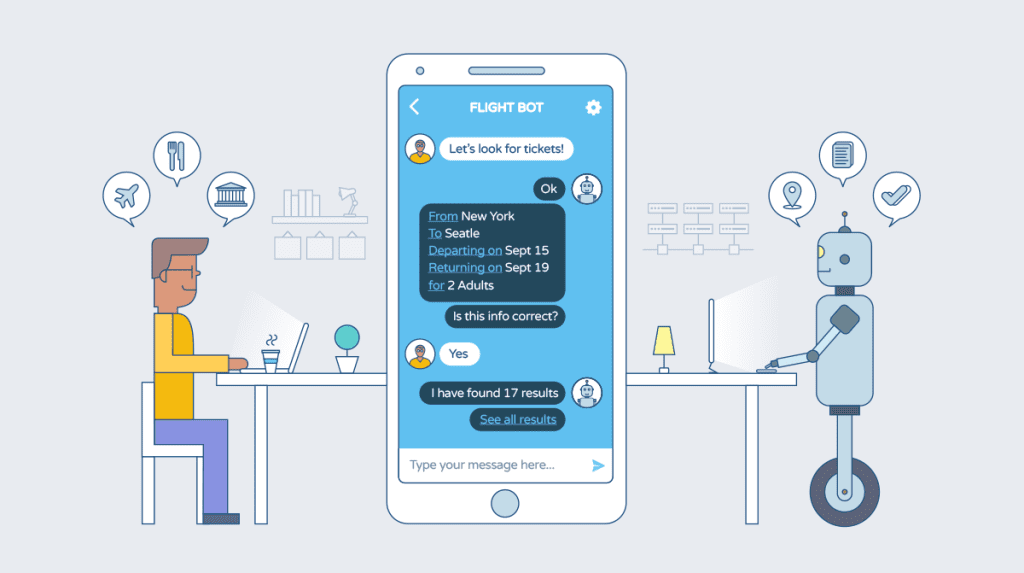 Consumers' attention has become the most precious commodity in 2020. This has been a wakeup call for sellers that scrambled to get online in time, and with all the newfangled competition, multichannel ecommerce has surfaced as the only way to get through.
That said, the time consumers spend online is in no short supply. Across age groups, consumers spend an average of 7.8 hours online a day engaging with digital content. And with 2020 trends showing them consuming that content on a greater number of channels, that's meant brands have to be present across channels, too.
For instance, Americans in 2020 have spent more time than ever on messaging apps (up to 24 minutes a day on average, or 20% more than last year, according to Statista). Platforms like Facebook Messenger have driven this trend, and businesses who read the signs are already working this channel into their ecommerce strategy.
Ecommerce sales in Messenger take on a different role than sales on Amazon, where 60% of consumers are shopping with little-to-no intent to buy (i.e., just "window shopping"). In Messenger, however, whatever the consumer wants, he or she wanted it two seconds ago.
In 2020, the multichannel ecommerce reply to this trend was to invest in chatbots. Real-time conversations with brands quickly became an engrained consumer expectation, especially with the sense of uncertainty around COVID-19 and online purchases. Consumers had questions, especially when they could not see and touch products they were used to buying in-store.
Though the 2020 pandemic-related realities are what drove this boom in chatbots, the trend shows no sign of slowing. Consumers have learned that conversational commerce delivers a grade of customer service that they will not want to give up.
Trend 3: Subscriptions are a bigger part of consumer spending
Consumers are clicking their way to a projected total of $374 billion in online spending in 2020.
While many of those goods are physical, 2020 also saw a growing trend in subscriptions of both physical and service-based products. Initially, subscriptions were most popular in the beauty and hygiene industry, with regular razors showing up at men's doorsteps and skin-care systems automatically refilling via mail. This year, however, everything from clothing to dog treats to online fitness have become subscription-based for the convenience of the consumer—not to mention the recurring income for sellers.
Predictable sales in the name of consumer convenience has been an easy sell in 2020. Consumers want a fantastic experience end-to-end and have been drawn to subscription products that offer concrete benefits like reduced costs, which everyone is feeling this year. This has been how many sellers have helped define their brands—subscription boxes are designed to meet needs, not just to give people more stuff.
What stayed the same in 2020?
There are also some old trends that have remained constant in 2020. Some of them are trends that started long ago, and others are part of the status quo that multichannel retail was built on. For instance:
Content is still king
Consumers today spend about a third of their day engaging with digital content. Sellers that have stood out across channels are those delivering top-notch content to attract consumers' attention.
Omnichannel remains a "thing"
While multichannel ecommerce refers to any seller with a presence on multiple channels (usually a combination of ecommerce platforms, online marketplaces, messenger apps, social media, email and content marketing), omnichannel refers to those businesses with multiple channels online as well as a brick-and-mortar presence. Whatever physical storefronts have survived the pandemic lockdowns, a multichannel strategy has remained the strength of their continued business. Choosing the right marketplaces has been a task, though, and the businesses that were quickest to act are the ones doing the best today.
Email is still the real deal
Yes, email marketing is still worth it. The impact of email stayed strong in 2020, with an estimated 300+ billion emails sent by the end of the year. This channel continues to feel the most personal to consumers and is the main driver of customer retention for small and midsized businesses, according to Emarsys.
Next year
No one can say for sure what will happen next, but part of owning a business is staying agile and flexible. Looking through the lens of 2020 and multichannel ecommerce, we can focus on the technology that made these trends possible. Moving forward, businesses with the multichannel tools needed to hit their targets for 2021 can continue building greater convenience and more value. For consumers as well as business owners, this will cast a warmer light on the infamous "new normal."
About Author: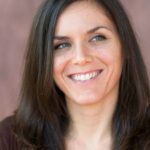 Amber Engine is a software company passionate about ecommerce. The company's fast and simple PIM software gets sellers, distributors and brands to Amazon and other online marketplaces in weeks instead of months.
The following blog was written by guest author Alex Borzo, a content contributor at Amber Engine, a software company passionate about eCommerce. The company's fast and simple PIM software gets sellers, distributors and brands to Amazon and other online marketplaces in weeks instead of months.