AnyDesk Vs TeamViewer: Choose the Best Remote Desktop Software
We are all working from home because of the present COVID 19 situation. It makes remote desktop applications essential for working with ease. All business and official activities need the remote desktop software for several applications. We have a variety of software of this type to choose over.
Each application is having its peculiar specification and features. It will be hard to explore all the options of the remote desktop software. This brief will explain the aspects of the most famous tool Anydesk Vs Teamviewer. We believe these informative insights can enhance your knowledge of the difference between Anydesk and Teamviewer software. Roll up your sleeves to explore these tools.
About Anydesk: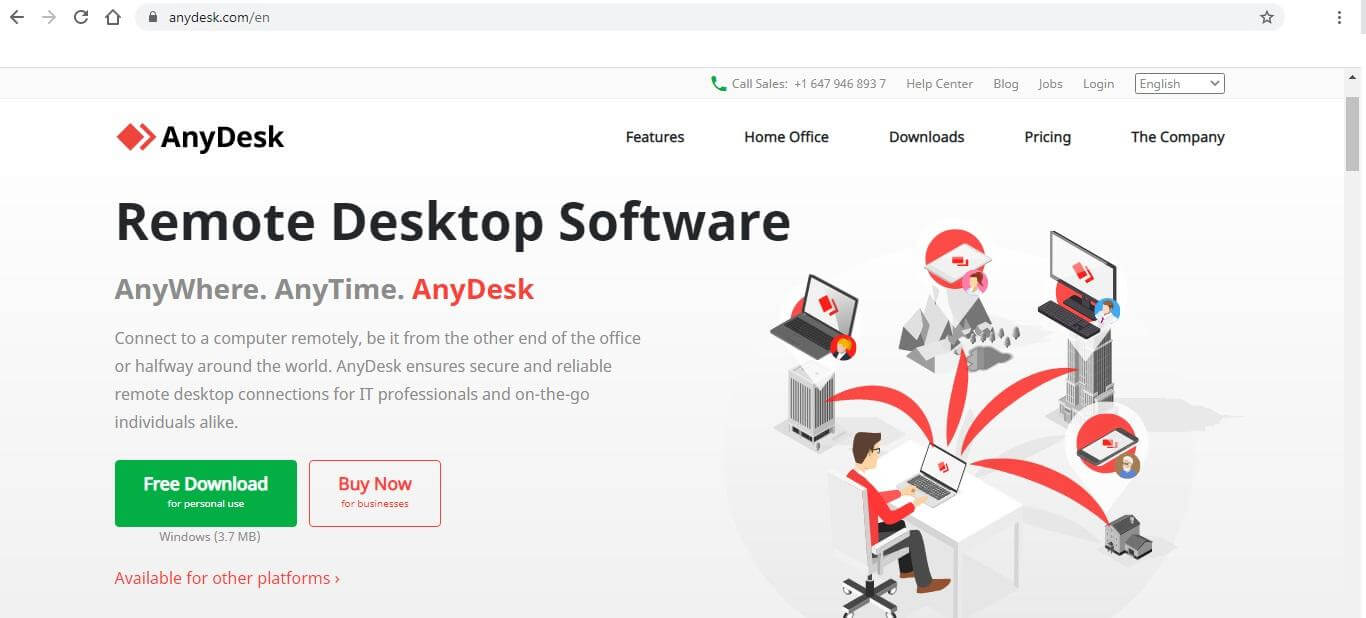 Anydesk free software being the leading remote desktop software will allow you to connect with any computer. The platform is available for multiple operating systems. We can avail of this Windows remote desktop software free for individual usage.
Features:
Intuitive file transfer method
Occupies less system resource
Superior customization options
Can seamlessly compress and transfer files
Available with Multilanguage support
Superior security options with TLS 1.2 technology
Pros of Anydesk Remote Desktop Software:
Will require less system space
Can navigate fast
Easy to use interface and smart short cuts
Ability to transfer sessions
Available mobile applications for all platforms
Cons of Anydesk Remote Desktop Software
Don't have real-time chat options
Cannot conduct surveys and obtain feedback
Poor copy-paste functionality
About Teamviewer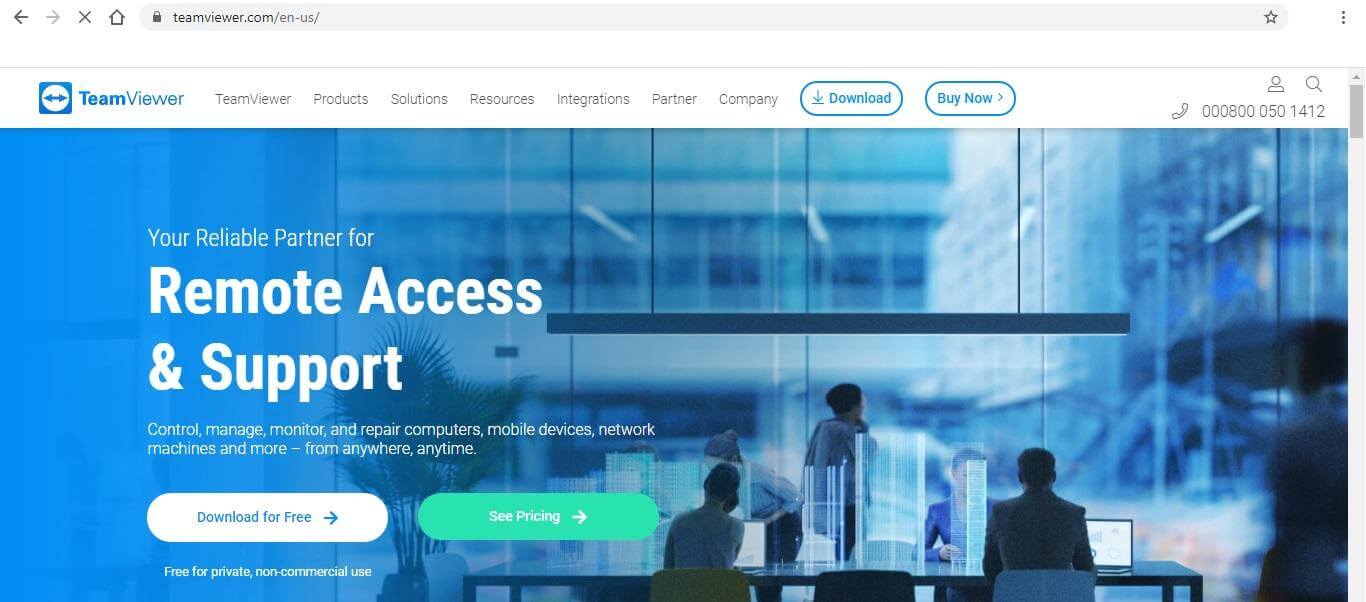 You can team up with your colleagues using Teamviewer remote desktop tool. The software can integrate with any computer available around the world. You can provide effective support to your clients with this software. Teamviewer will allow us to computers using any platform devices and from anywhere.
Features:
Multiplatform integration
Supports mobile device collaboration
Easy to use file-sharing options
Ability to print documents remotely
Capable of connecting with UHD displays
Easy to use shortcuts
Available in multiple languages
Pros of Teamviewer Remote Desktop Software
Superior file sharing options
Real-time chat
Easy file-sharing options
Capable of conducting surveys
Can obtain feedbacks from users
Cons of Teamviewer Remote Desktop Software
Poor ability to access proximity servers
Cannot perform well on poor internet connections
Cannot share larger files
Anydesk Vs Teamviewer
Among the entire remote desktop tool, Anydesk and Teamviewer are worth comparing. Both of these tools have superior options and extraordinary features. Studying the difference between the Anydesk and Teamviewer software can help you in deciding the better platform for your business. Here you can go to Anydesk vs Teamviewer.
Compatibility
Anydesk software is compatible with Windows, Mac, and Linux devices. The application is also available for Android and iOS mobile platforms.
Teamviewer is suitable for all types of PC and mobile operating systems. This tool also supports the Internet of Things operations.
Integration
Teamviewer can integrate with the system and can handle documentation and presentations.
Anydesk tool can collaborate with other systems. It is capable of sharing all types of text documents. The software will allow us to conduct voice and video conferencing. Anydesk application can also record your conferences.
Management
Anydesk and Teamviewer tools can manage users, contacts, and sessions. The tool will also track activities and supports automated mass deployment. You can customize your branding with both tools. Teamviewer is available with a ticketing system and can integrate with CRM platforms. These features are not available with the Anydesk tool.
Security
Anydesk platform is available with TLS 1.2 encryption technology to secure user data. The tool is having RSA 2048 asymmetric key protection for each session.
Teamviewer can secure your data with AES session encryption. It can secure your sessions with two-step authentication.
Performance
Both Anydesk and Teamviewer tools are competitive in their performance. Anydesk software is having an intuitive interface and easy access commands. Teamviewer is having better communication options with superior file-sharing abilities.
Price
Both Anydesk and Teamviewer software available free for individual non-commercial usage.
Anydesk remote desktop software – price for the business version
For one device: $10.99 / month
Multiple devices with one concurrent session: $20.99 / month
Multiple devices with limitless concurrent sessions: $52.49 / month
Teamviewer remote desktop software – price for the business version
Single user (For three devices): $49/month
Multi-user (Multiple seats and 1 session): $99.00/month
Final Verdict
Remote desktop software is suitable for providing solitary support to your clients. We have briefed the features of two outstanding Windows remote desktop software here. We believe with this blog you will be able to explore the A to Z s of Anydesk and Teamviewer with ease. Get your insights filled with resourceful insights and choose the better platform for your business. Keep reading techidology blogs.
FAQs
1. Is Anydesk safe to use?
Anydesk has superior security and authentic features. The data shared through the software will be encrypted with TLS 1.2 encryption technology to ensure safety. This makes the package most reliable and secure. With millions of users around the world Anydesk, remote desktop software is safe to use.
2. How long can I use Anydesk for free?
Anydesk remote desktop tool is free to use for individuals. They can use one system one session at a time for free. For business usage, the users have to buy the licensed version of the software. Anydesk is a tool that is available in different packages for business.
3. Is Anydesk faster than Teamviewer?
Anydesk software is available with super speed operation for light remote access. It can transfer medium size files with ease. Teamviewer is fast in its performance and also compatible with multiple platforms.
4. What is the difference between TeamViewer free and paid?
Free versions of Teamviewer are for home users. You can use it to connect with home and personal devices. The paid version of the software is for business activities. You can connect with your office computers, guide your clients, and can collaborate with your colleagues using the paid version.