How to Choose the Best CRM Software for Ecommerce Website
An efficient marketing strategy is essential for the success of any business. You can use different platforms for reaching your clients. Nowadays, all things are available online. So we need to craft an online portal for our business. Building and managing an eCommerce website will require more technical expertise and skills. Separate tools are available for constructing and maintaining your web page. An eCommerce website builder can help you in designing your business website. eCommerce CRM software is capable of managing and enhancing your business. We have a wide variety of CRM software available for us to choose from. This brief will let you understand the basics of CRM and the best CRM for eCommerce.
What is CRM? What does CRM Software stand for?
CRM is an acronym for Customer Relationship Management. It can aid you in attracting, retaining, and supporting clients for your company. CRM software can help in the management of your customer base. With the support of a CRM solution, you may assist clients. CRM software can help you grow your business by bringing in new customers. eCommerce CRM will target marketing and sales.
Let us learn What CRM software can do for our online Business
CRM tool can enhance your eCommerce business in several ways. It can drive potential clients to your business. The main functions of the CRM tool are as follows.
Customer Data
User data is essential for planning your marketing strategy. CRM tool can collect customer information by making them fill forms while using your eCommerce site. With the information collected, you will be able to customize your marketing content.
Engaging Customers
Customer engagement is important for any business to survive in the digital market. CRM software can help you in creating newsletters, customized personal coupons, discounts, and credit points to impress and retain clients.
Marketing
Email marketing is the easiest way to reach your customers. You can obtain a proper return on investment with email marketing. CRM tools can help us to personalize email marketing campaigns with user data. You can also program your email advertising by using eCommerce CRM software.
Business Analytics
You can analyze the performance of your service website using business analytics. CRM system can suggest the best product to sell, successful marketing strategy, sales track, and many more. You can able to forecast your business performance with the abilities of the eCommerce CRM.    
Customer Assistance
Customer support is of greater importance in retaining your clients. You can build the reputation of your company by providing good after-sales support. You can use chatbots to clarify the queries of the customers. If they report any problem, your customer support should be capable of helping them. You should rectify and answer customer issues within a short period.
Integration with Social Media Platforms
Social media platforms are the best panel for reaching better clients. Nowadays, social media is turning into a marketplace where you can find potential customers. It is essential to integrate your CRM software with the social media platform. It can help you in planning your marketing strategy for social panels. You can promote your product online by gaining a positive review of your service.
Best CRM for eCommerce
According to a census, the CRM software market is expected to generate $80 million in revenue by 2025. It is due to the increased dependency on online platforms for purchasing. Now let us have a glimpse of top-notch eCommerce CRM software that can help us in supporting our clients.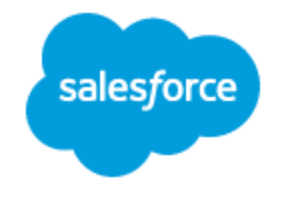 SalesforceIQ can make your selling efficient and smarter. The CRM for eCommerce is suitable for small and medium businesses. The software will provide a variety of configuration options like cloud, SaaS, and web support. The platform can support your online business, with data-driven perceptions.
Features
One platform for all online business activities

Can identify and manage business opportunities

Faster design and implementation

Higher ROI

Can collect and organize the sales data of your site

Zoho CRM can assist you in generating leads, engaging customers, and increasing income for your company. The online application can help you with sales forecasting and analytics. It can assist you in gaining a better knowledge of your company's capabilities. With the help of Zoho eCommerce CRM, you may automate your marketing plan.
Features
Capable of creating an optimized workflow

Can enhance the entire process speed

Ability to identify and automate leads

Can provide real-time insights about your clients

Capable of providing reports on the latest sales trends and marketing campaigns

Being the most trusted CRM for eCommerce, Microsoft dynamics can assist you in maintaining your client circle. The platform can enable us to integrate the process and customers with ease. You can use this tool to profit by predictive intelligence to increase sales and to target potential clients.
Features
Capability to include additional applications

Efficient sales insights with artificial intelligence

Multi-channel connectivity

Ability to meet and integrate with clients virtually

Capable of visualizing your sales performance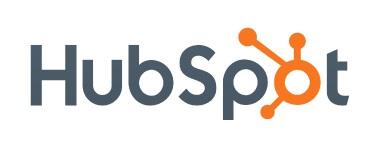 HubSpot is an open-source CRM platform suitable for all online businesses. You can integrate all your customer information into a common database using this tool. The free version of the software is available with limited functionality. However, the features of the free HubSpot subscription can satisfactorily assist you in managing your client data.
Features
Efficient lead generation

Automated super fast marketing

Informative analytics with sales forecast

Excellent capability to integrate your marketing campaign with social media

Superior customer support and technical assistance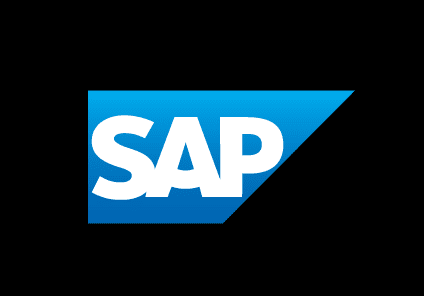 With the SAP CRM for eCommerce, you can provide more personalized content to your customers. You may utilize SAP Hybris Cloud's insightful information to design your sales offering. The tool can help you forecast your revenue and make purchasing easier.
Features
Compatible with multiple devices like android, iOS, and iPads

Can simplify the buying and selling activity

Ability to integrate with hyperscalers

Suitable for small to large businesses

Can manage and maintain the customer database
Summing Up
CRM tools are essential for providing better support for your customers. CRM software can be useful in managing your client base. In the post, we have briefed the best CRM for eCommerce suitable for all types of business. We believe these technical insights can help you in choosing the best CRM tool for enhancing your business output.
FAQs
1. Does eCommerce need CRM?
While hosting your business online, you won't be able to get in direct contact with your customer. In such a case, you cannot impress your clients with your marketing skills. CRM can help you out in this situation. CRM tools can take care of all customer-related activities of your business site like marketing, after-sales support, etc.,
2. What are the types of CRM software available?
CRM software can be used by a variety of industries. Industry-specific CRMs are useful for a particular industry type. All-in-one CRM is suitable for all types of businesses. It has an integrated function to assist you in managing your client circle.
3. Which is the best CRM Software?
Each CRM tool is having its advantages. Choosing the perfect one of them is depending on your needs.. Zoho CRM is better for extending your business capabilities. Salesforce is having a high level of personalized ability.