Top Android Application Development Trends to Watch For In 2020
With every passing day, we are witnessing a new revolution within the mobile app development industry. Today, it doesn't matter anymore that to what type of business or industry you belong to. What matters more is that do you have the latest mobile applications that enable you to represent yourself adequately in front of the world, while offering you efficient communication and marketing proficiencies with your target audience.
According to a digital survey conducted by Google Play, more than 21.3 billion android applications were downloaded by Android Smartphone users in 2019. This post some serious app development goals in front of the business and app owners, because you need to be on top of the game if you want to outshine among this plethora of applications.
For that matter, having an in-depth understanding of the latest, on-demand app development trends is very important. And you need to hire the best brain for your app development projects that are capable of transforming your business needs into an attractive, high-performing, and interactive application.
Although the trends are emerging and changing equally for Android and iOS, however, in this blog, we are only targeting the top 10 android app development trends that you need to watch out in 2020.
The Beacon Technology
This is all about small wireless transmitters that utilize the Bluetooth technology to transmit signals to the smartphone devices that are located nearby. Devices with beacon technology are capable of transmitting information and connecting to other smart devices; and that is why they are making a significant impressing within the world of proximity marketing and location technology. Not only this, but it is also making the location-based search easier and accurate for the businesses. Also, the businesses can use beacon technology for out-of-store marketing by monetizing the estimated footfall in their shops.
Since beacon technology is remarkably facilitating in huge data collection, it can also be used to optimized customer experience. The biggest advantage of beacon technology is that it is inexpensive as compared to other similar technologies, which means that even small businesses and start-ups can also leverage the benefits. This is one of the biggest ongoing trends of 2020, that Android app developers can use to enable people to get their hands on beacon technology as much as possible.
Blockchain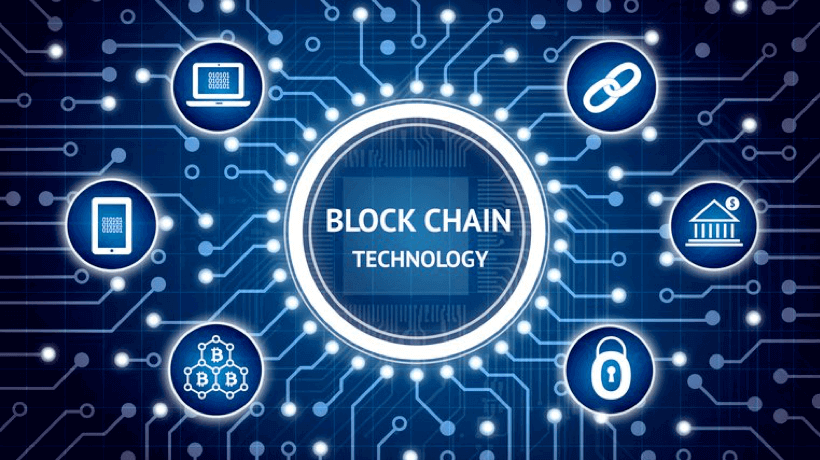 Image source: elearningindustry.com
We have been repeatedly hearing of the word Blockchain since 2018, and it is going to a trend in 2020, and the year ahead. This is mainly because the technology is still growing and the industry is yet to mature for this. Blockchain mainly prevents a data breach, and disable making of any fake document on the ledger.
Even if someone tries to make it by mistake, it can be easily traced. With a lot of scams happening related to online payment, you can ask your android app development company to use Blockchain to enable applications to offer a secured payment channel to your users.
5G Wireless Services
With the years ahead, the telecom industry is betting higher and higher on 5G; not only because it is a better and advance version of 4G, but also because it is 100 times faster and smarter than 4G. Not only this, but 5G also has immense efficiency to assist a mobile application in several areas such as 3D Gaming, Augmented Reality, Speed, and Data Security, etc.
Android mobile developers are therefore expected to design apps while keeping the 5G revolution into consideration so that the users can take complete advantage of its supreme performance and speed. With the advent of 5G, the expectations from android app developers will also be increased by ten times.
Application Performance Management (APM) & Enterprise Mobile Management (EMM)
The blend of APM and EMM are the two main components of any enterprise-level mobile application development process. It is mainly used to improve the performance of the application while reducing its slowness. Due to these features, APM and EMM have now become the standard quality assurance tester to validate the speed of any application. This not only helps with the security and safety of mobile applications, but it also offers employees a very efficient data exchange of mobile gadgets.
Augmented Reality/Virtual Reality
In 2020, more and more mobile applications will be going to be compatible with Virtual Reality and Augmented Reality. The AR/VR market is anticipated to reach over US $61.39 billion by the end of 2023. When combined with smart glasses and smartphones, the revenues of the Augmented Reality market are anticipated to cross over US $ 70-$75 billion. Business giants like Google and Apple are putting a considerable amount of money and time into finding more and more cases for AR/VR.
App Chatbots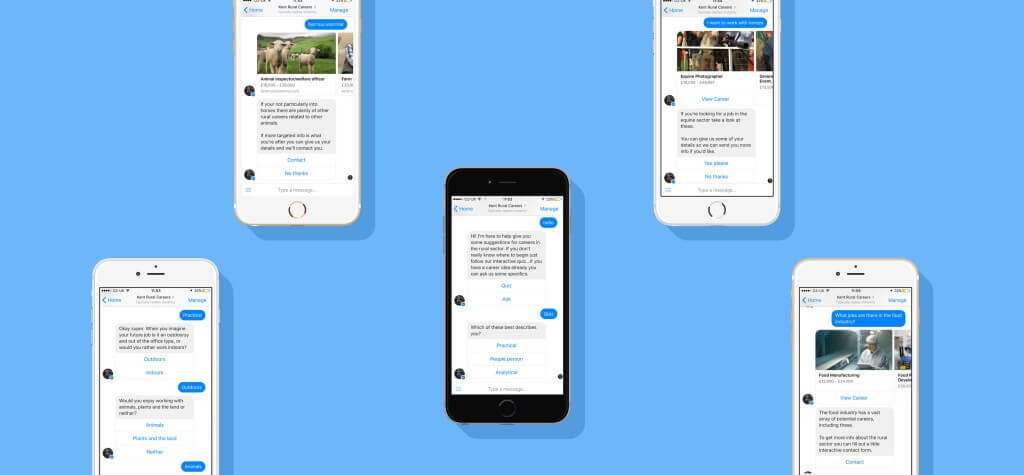 Image source: chatbotslife.com
We all are familiar with chatbots on the websites, but we will soon be experience their integration into our mobile applications too. Chatbots have turned out to be very successful, as they help in getting the queries of the web visitors very quickly. It also saves most of the visitors reaching customer support, because most of their questions and concerns are answered then and thereby the chatbots.
If you are having a business of can services, food delivery, or online shopping then chatbots can save a lot of your time. Amazon's Alexa, Apple's Siri, and Google Assistant all belong to a similar ecosystem and have turned out to be very successful.
Android Instant Apps
Android Instant Apps are very trendy these days; as these are the apps that one may use without getting it downloaded to their phones. It is very helpful for users who want to use efficient apps, but the internet connection is unhealthy.
Android Instant Apps are very small in size and does not require any space in smartphones. Certain apps are coming in the market that is allowing developers to manipulate the apps in such a way that the users can only use the desired part. For instance, Android Studio's latest version.
Cloud-Based Mobile Applications
Everything is going to the cloud, and it's a really good thing in terms of accessibility, speed, and security. Hence, if you too want your application to function seamlessly, then use cloud technology without any question. Cloud-based mobile applications help in streamlining operations and reduce the weight on hosting; since there is no hardware required to install.
It also helps to increase the storage capacity of the applications as all the data will be shared through the cloud and the collaboration will also be increased.
Accelerated Mobile Pages
Accelerated mobile pages are the lighter version of HTML and they are means to increase the speed of the mobile. AMP gives developers the necessary ammunitions to create websites or webpages that are heavy, yet high in performance, reduced bounce rates, and quicker speed.
Websites that are built on AMP can also be easily listed for the mobile search results. Google is showing a lot of interest in AMP-based websites, so it is very safe to bet on it in 2020. Getting a good AMP score, can help you reducing bouncer rates, improve user experience, and retaining more customers.
Predictive Analysis
Predictive analysis is the ability to predict events that may potentially occur in the future, based on available data. Predictive analysis uses artificial intelligence languages, machine learning, data modeling, statistics, data mining, and many other techniques to predict events. Predictive analysis is helping businesses attaining more storage, computing strengths, and more and more data to be used while developing mobile apps.