Best Chat Room Apps for Android
All of us are fond of communicating with our friends. Almost all messengers are available in the chat room. These chat arena can be useful in connecting with your friends. However, you cannot find new friends from these applications. Chat room apps are a handy platform for exploring people around the world. Such platforms are available as a live forum for persons of different origins. You can make new friends of your wavelength with these applications. This brief will suggest to you some best chat room apps for enhancing your friends' circle. Get ready to dive into the world of unconditional friendship with the aesthetic of chat room apps.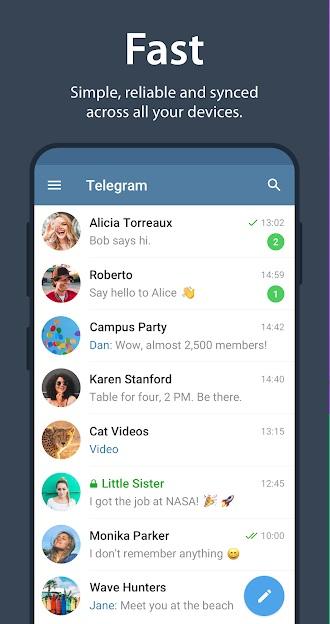 With more than 400 million users, Telegram is the largest video chat room app for android devices. You can explore and sync with people around the world with this application. The tool will allow us to create chat rooms with 20,000 participants. You can share all media and document types with this best chat room app. 
Features
Free to use 

The simple and intuitive app interface

Superior photo and video editing options

Capable of working with all types of networks
You can explore large communities of people with the Amino application. The software will allow you to search for a new type of video that suits your taste. You can share your story with others using this tool. The chat option of the room will enhance your communication with your friends. You can craft your profile to express yourself to the global community of people. 
Features
Ability to explore the large community of peoples

The tool will allow us to create stories with background audio and texts

More personalization options

Capable of creating profiles with stickers and frames
The band is the universal video chat room app suitable for all. You can chat with people of similar interests by posting a topic. The tool is suitable for communicating with a group of individuals. The Band chat room will allow you to share your schedule and appointments with others. The Band application can smartly assist you in organizing and managing your team. 
Features
Multidevice compatibility

Completely custom privacy settings

Can communicate with as well as individuals

More group tweaking options
Also Read: AnyDesk Vs TeamViewer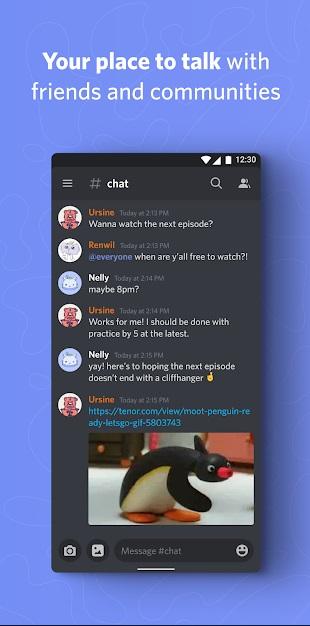 Building new friendships is always fun. Discord is the best chat room app for friends and communities. You can converse with your friends via texts, video calls, and voice tags using this platform. The gadget is full of streaming videos, screen shares, and game streaming. You can explore content suitable for you and can communicate with people of a particular genre. 
Features
Simple and easy to use 

Consistent text channels for chatting 

Ability to create your emojis

Sensational moderator tools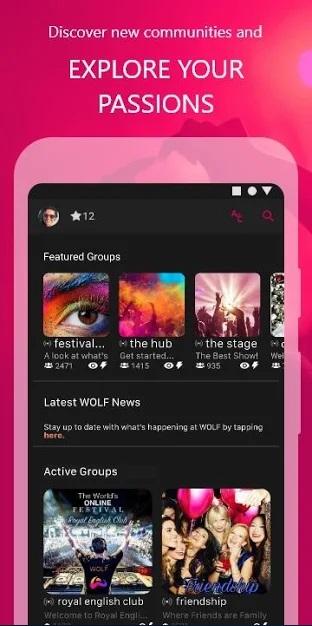 WOLF is the best video chat room app you can download from the Google play store. The tool is capable of hosting group chats and live audios. You can explore the large community of people around the world in this panel. The platform is capable of enabling us to play small games during chatting itself. 
Features
Capable of integrating with social media platforms

Large community to explore 

Custom groups and shows

Safe and secure environment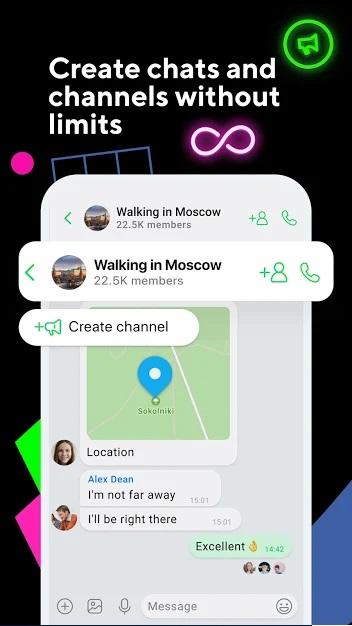 You can see the handy communication option with innovation in ICQ video chat room apps. With this tool, you can converse with your entire friends with ease. ICQ platform is available with a public chat room for finding new friends of your genre. You can also make free video and voice calls with this application. There are more informative and entertaining channels available in the software for us to explore. 
Features
Capable of synchronizing with other devices

Ability to convert voice message to a text 

Smart reply suggestions based on the message content

Can send files and videos without compressing them
Being the best chat room app free, Camfrog is having over millions of members. You can chat with peoples anonymously on this platform.  The platform is available with a large collection of virtual gifts for your friends. You can claim virtual gifts by completing the daily tasks. Camfrog is available with private and public chat room options. 
Features
Elegant virtual gifts store 

Free voice and video chats

Smooth background running

Limitless video streaming 
The MeetMe application will allow you to explore new friends online. More than 100 million people are available on this free chat room app. You can identify people near you and around the world using this application. The platform is available with a live streaming option to watch. 
Features
Easy to use

Superior video chatting options

More active participants and chat rooms

Available in multiple languages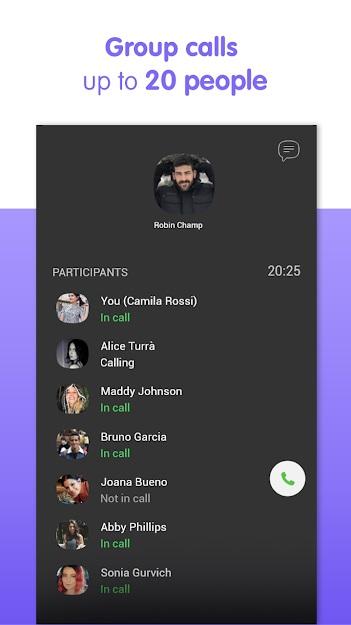 Viber is a vibrant online platform for public and private chatting. The best free chat room app will provide you a secure chatting environment with encryption. You can text your friends while you are talking with them. The app will allow you to create chat rooms with 250 members. 
Features
Capable of calling international numbers at low cost

Ability to make group video calls with 20 members

Secret chat option with self-destruct messages

Smart chat extensions for easy access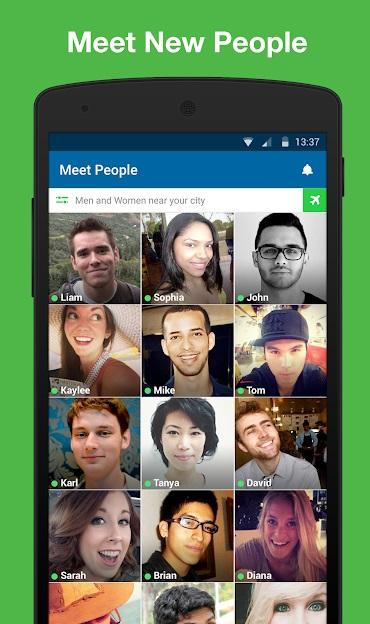 You can meet up with people around instantly with the Skout best chat room app. The broadcasting and streaming options of the tool can engage with your friends. With millions of users around the world, you can identify the person of your taste. You can use this tool from anywhere as this tool is compatible with multi-devices. Skout is the best chat room app for iPhone. 
Features
Superior chat and broadcasting options

Constant updates of content of nearby users

Fast browsing ability to identify  peoples with pictures and profiles

Excellent profile customization options
Bottom Line
Meeting new people is always interesting for us. Chat room apps can be useful in this regard. We have explained the best chat room apps available to us. We believe the details given here have provided you some useful insights on the features of chat room applications. Feel free to post your valuable comment.
FAQs
Can chat rooms track you?
Online chat rooms are the platform for meeting up with people around the world. You can share your views with your new buddies in the pictures, videos, and text. However, the content you post in the chat rooms is subjected to chat room restrictions. Law enforcement officers may track your chat room activities for checking any malicious activities.
What are the purposes of chat rooms?
The objective of chat rooms is to share information with a group of people. The platform can be useful in finding new friends and in identify people with your passion. With chat room applications, you can communicate with a group of people simultaneously.
Why are chat rooms so dangerous?
Chat rooms are the better means to communicate with a group of people. However, if addicted it will consume most of your valuable time. As there is no regulation for entry, chat rooms may introduce you to some random unethical people.
What is a real-time chat?
We can communicate with people using email, messaging, and many other texting services. Real-time chat involves communicating with people online in chat rooms. The chat is live and so you can interact with people in real-time using chat room applications.